What if today is the perfect time to notice God's grace in one another?
Women are so often weighed down by comparison, anxiety, and fear that the idea that grace could look amazing on them feels unbelievable. But all around us are flashes of grace, shining examples of God.
Amy Seiffert says it's the every day moments that Jesus shines through: making time for a friend even when you your to-do list is pages long, apologizing to your neighbor when you don't want to admit you were wrong, opening the Bible when your soul feels hollow and empty.
A perfect gift to affirm and encourage women, Grace Looks Amazing on You is a timeless Christian message packed with personal story and reflection, scripture, and deep biblical truth. This 100 Day devotion will help you change your perspective so you can confidently radiate the grace of Christ.
Amy wrote this book for moms who feel unraveled in their motherhood and who need laughter. Who need encouragement. Who need grace.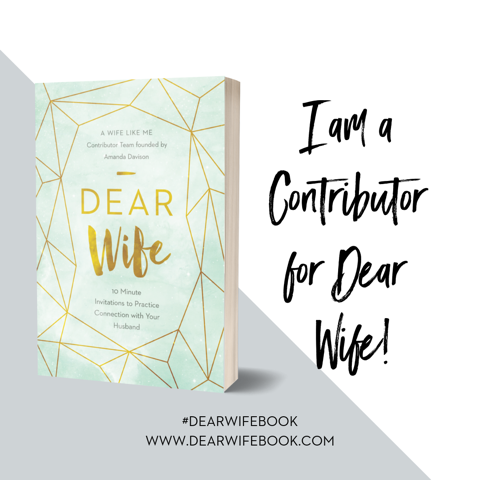 Amy also is a contributing writer for the book Dear Wife. This is a book designed for wives to practice connection to their husbands and to grow into the wife they were designed to be! This book releases May 1, 2019! Amy is an integral part of A Wife Like Me ministry and would love for you to check it out!